Looking for a different approach to your health?
Posted by Dr Michelle Woolhouse on 24 September 2018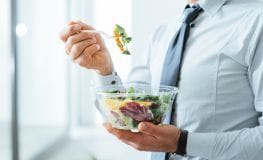 When treating your symptoms isn't enough
Whether you are a new mum, a baby boomer or a business owner, everyone wants to be well.
But, sadly, chronic disease is Australia's biggest health challenge with heart disease, obesity, cancer, cognitive impairment, arthritis and diabetes at epidemic proportions.
Dr Preveena Nair, Whole Medicine GP (MBBS, FRACGP), says the key to staying well is to take care of the whole spectrum of your health including the physical, mental, emotional and environmental factors.
"However, if disease does strike we are determined to address the underlying reasons why," she explains.
"With every episode of a diseased condition, we help patients understand what went wrong and how this could be prevented from happening again."
To do this, Whole Medicine doctors are empowered to treat all of the medical issues a regular GP does, but also practice evidence-based natural medicine to provide a holistic approach to your health.
If you need:
A doctor who in addition to their medical degree also has skills in evidence-based natural, non-drug therapies
An open-minded investigation into the cause, not just the symptoms
A detailed gathering of information to ensure your treatment plan has your big picture in mind
Caring doctors and nurses who allow the time to listen, support and educate every patient
Access to the best specialists, hospitals, procedures and investigations if required
Modern rooms and a relaxed environment
A selection of appointment times, fees and services to suit your needs
Access to an in-house dispensary
Contact Whole Medicine to book an appointment 03 5986 4229.

Author:
Dr Michelle Woolhouse
About: Dr Michelle Woolhouse, Whole Medicine founder and principal GP, and her team understand the challenges patients face because they have experienced it either as doctors or patients. The practice was founded in 2009 out of a strong desire to redefine whole person care, to include nutrition and environmental medicine, and integrating mind-body techniques. The practice gained a reputation that challenged the traditional way of delivering patient care. Whole Medicine has flourished to become the choice for an inspired Mornington Peninsula community.
Connect via:
LinkedIn