Health trends and how lifestyle medicine can help
Posted on 18 April 2018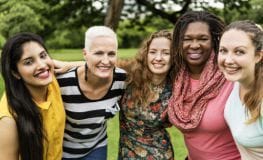 Why Whole Medicine GPs combine evidenced-based, non-drug therapies with general practice.
There's no doubt over the past 100 years our medical needs have changed. We die less of pneumonia, accidents and epidemics like polio or diphtheria. Instead, we succumb more to diseases like cancer, heart disease, stroke and dementia.
What's more, recent research confirms the underlying cause of these killer diseases is chronic, low grade inflammation as a result of poor lifestyle. That's why lifestyle medicine is at the foundation of our practice at Whole Medicine.
Why our practice is different
We believe good medicine takes time.
It's difficult to teach and support you through lifestyle change or address a health condition in a 10-minute consult. That's why our first appointment is longer because we want to get to know you and help you explore all of the integrative aspects of your health.
Once we understand your health status, we can equip you with ways to optimise it. To help, we offer two types of new patient appointments.
30-minutes for straightforward needs or someone simply looking to engage with a good GP.
45-minutes for those who want to explore a particular issue.
A longer appointment is the cornerstone to better health outcomes. An investment in your health, we think you will agree, is money well spent.
Follow up appointments and ongoing treatments designed with you in mind
The most common follow up appointment is 20-minutes. This is longer than a standard GP appointment because we don't want you or your doctor to be rushed when it comes to optimising your health.
We also have a "quick and sick" appointment for those days when you need a brief check in. This is more in line with what you might expect at a standard GP clinic.
How we help you to be well
To achieve your best health results, we use as much evidenced-based, non-drug therapies as possible. This may include practical skills, lifestyle interventions, counselling, nutrients, herbs and other things like breathing techniques or special exercises. We still use general medication when needed and often it's the combination of medication and lifestyle interventions that help you reach the best results.
This holistic approach is best when we see you for your acute care needs, chronic illnesses and general medical issues.
Our team takes care of all the prevention screenings and always helps you understand why we do things. After all, information and knowledge is power!
Making a digital difference
We have recently updated our website to share all the details you need including our fee structure, services, doctors and opening times. You can book online at anytime from anywhere.
Check out other blog posts covering many of the topics our Whole Medicine patients want to know more about:
To keep in touch like us on Facebook and sign up to our regular eNewsletter.