Got more than one burning question about your health?
Posted by Dr Michelle Woolhouse on 22 October 2018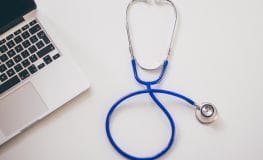 Meet the Rosebud GPs with time for your whole health story
If you're proactive about your health, you might like to meet Whole Medicine's integrative GPs.
Dr Michelle Woolhouse
MBBS, FRACGP, FACNEM, FASLM
Dr Woolhouse founded the clinic in 2009 to provide Mornington Peninsula residents with a holistic medicine option. After completing her medical degree in 1996, she became a fellow of the Royal Australian College of General Practitioner's (RACGP), and of the Australasian College of Nutritional and Environmental Medicine (ACNEM) and the Australasian Society of Lifestyle Medicine (ASLM). Dr Woolhouse also has post graduate training in hypnotherapy, acupuncture and mind-body medicine.
Dr Preveena Nair
MBBS, FRACGP
After completing her medical and surgical training in 2008, Dr Nair undertook post graduate training in nutritional medicine and mind-body medicine. Her special interests include women's, sexual and mental health, prevention and paediatrics.
Dr Caitlin O'Mahony
MBBS, DRANZCOG, FRACGP
Dr O'Mahony is an integrative GP and shared care practitioner who focuses on nutrition, mental health, sexual health, chronic illness and stress management. She was the inaugural Deputy Chair of The Water Well Project for refugees and asylum seekers.
Dr Angela Tallarida
MBBS, FRACGP
A Mornington Peninsula local, Dr Tallarida is passionate about how modern science is revealing the evidence behind ancient wisdom and practices like meditation and yoga. She specialises in mental health, chronic pain, stress management, gut health and travel medicine.
Medicare rebates apply for all services.

Author:
Dr Michelle Woolhouse
About: Dr Michelle Woolhouse, Whole Medicine founder and principal GP, and her team understand the challenges patients face because they have experienced it either as doctors or patients. The practice was founded in 2009 out of a strong desire to redefine whole person care, to include nutrition and environmental medicine, and integrating mind-body techniques. The practice gained a reputation that challenged the traditional way of delivering patient care. Whole Medicine has flourished to become the choice for an inspired Mornington Peninsula community.
Connect via:
LinkedIn