Whole Medicine - What is an integrative GP?
Posted by Dr Michelle Woolhouse on 25 July 2018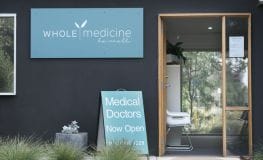 Integrative medicine is a philosophy of health that focuses on the individual patient and combines conventional western medicine with evidence-based natural medicine and therapies within the current mainstream system.
An Integrative GP reaffirms the significant relationship between the doctor and the patient. It is a complete emphasis on the whole person. Integrative medicine isn't alternative medicine as it is informed by the latest scientific evidence, and it makes use of all available and researched therapeutic interventions, other regulated health care professionals and disciplines to achieve optimal health and well-being.
It takes into account the physical, psychological, social, emotional, environmental and spiritual wellbeing of the person with the aim of using the safest and evidence-based treatments available for optimal long term health.
To find out more or to book an appointment contact our friendly team at Whole Medicine on 03 5986 4229.

Author:
Dr Michelle Woolhouse
About: Dr Michelle Woolhouse, Whole Medicine founder and principal GP, and her team understand the challenges patients face because they have experienced it either as doctors or patients. The practice was founded in 2009 out of a strong desire to redefine whole person care, to include nutrition and environmental medicine, and integrating mind-body techniques. The practice gained a reputation that challenged the traditional way of delivering patient care. Whole Medicine has flourished to become the choice for an inspired Mornington Peninsula community.
Connect via:
LinkedIn