Do you suffer from sleep apnea?
Posted on 25 September 2018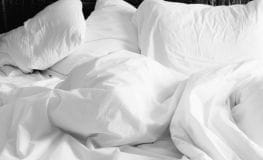 Did you know that sleep is one of the most important factor for long term mental and physical health?

Even short-term sleep deprivation is associated with a poorer productivity and poorer mental health. Sleep is a vital time for rest, rejuvenation and cellular repair. It is during sleep that our immune system does it's finest work, alongside the liver detoxification, hormonal balance, emotional regulation and gut function.

Alarmingly teenagers and even small children are getting into bad sleep habits and are recurrently suffering from sleep deprivation affecting their learning, social functioning and mental health. In fact, sleep apnea is one of the most significant inter-relational factors in Attention Deficit Disorder (ADD).

Sleep apnea is one of Australia's most under diagnosed chronic health issues. The reason being apart from fatigue, most sufferers don't know that they have interrupted sleep, because the waking last only seconds but can be as frequent as 60 times an hour. This is called micro-wakings. Micro-wakings are not recalled and the sufferer often wakes fatigues, has increased daytime sleepiness and lower production.

Sometimes sleep disturbance when it happens over a long period of time can be an underlying cause of chronic fatigue, chronic depression, difficulty losing weight and treatment resistant high blood pressure.
Sleep apnea is also associated with an increased risk of sudden death, heart attacks and strokes.
At Whole Medicine we have invested in the latest sleep diagnostic machine and are offering home sleep tests for as little as $180.00.

If you are interested, please talk to your GP or simply make an appointment with our practice Nurse, Heather 03 5986-4229.