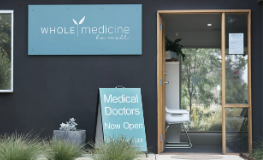 by Dr Michelle Woolhouse
Firstly, we wish to acknowledge that we are very aware that many people are suffering from uncertainty, confusion, fear and social isolation at the moment and to all of you we send our warmest thoughts and best wishes.

Secondly, we would like to say a big thank you for all your support as a community. We have received so many kind wishes from people and gratitude for our service, which has been quite overwhelming. It is an honour to look after so many grateful people, who offer us all su...