A new approach to eating disorders and healthy weight management
Posted by Dr Kerrie Salbury on 8 May 2019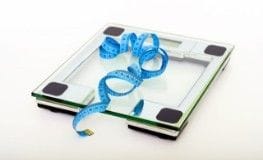 Do you think about food, your weight and/or exercise constantly? Do you feel guilty or ashamed after you have eaten or eat differently in private than you do in front of others? If this sounds like you, you are not alone as many people do. This constant thinking or changing behaviour around food and health habits can affect your self esteem, your productivity and can even impact relationships, sleep and result in either anxiety, depression or both. For some people this thinking pattern has become so entrenched that they consider it a normal part of being them.

Over the last 15 years or so, medical research has been focusing on the incredible aspects of brain plasticity. Where as in the past we used to think it was very difficult to change our thinking and behaviour we now know that the brain changes itself on an hour by hour/ minute by minute basis- every thought can change our brain. This has lead to some incredible break throughs in psychological therapy.

Dr Kerrie Salbury has developed a special interest in weight management, emotional eating, eating disorders, body dis-satisfaction and addictive behaviours. Much of the research supports challenging our previously held thinking and adapting a Health at every size (HAES) approach. Over thinking, obsessive thinking and high internal anxiety are common in those suffering from anxiety - so developing new, effective self regulation skills is at the core of psychology to support, facilitate change and enhance lifestyle medicine for future physical and mental health.

Author:
Dr Kerrie Salbury
About: Kerrie provides clinical intervention for a diverse range of adult mental health presentations including: anxiety and mood disorders, eating disorders, OCD, PTSD, ADHD, gender dysphoria, stress management, loss and grief, trauma, addictions and personality disorders.