SKIN and Dermatology at Whole Medicine
Posted by Dr Michelle Woolhouse on 23 April 2020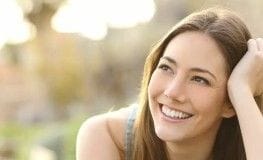 Skin cancer is the most common cause of cancer in this country, with our beautiful sunshine and gorgeous beaches, finding skin cancer is, unfortunately, more common than we all would like. Regular skin checks are becoming an essential part of our overall holistic health regime. Winter is the best time for a skin check because if you need any treatment, your skin will be healed in time for the summer. Many of us have to travel to Frankston to get our skin properly check, but now you have another option.
Dr. David Parsons
has a diploma in dermoscopy and has been practicing skin cancer medicine for over a decade. He has very fine surgical skills and combined with his calm and friendly nature he is the ideal GP to look after your skin and monitor any suspicious lesions. For a limited time during COVID-19 we are offering bulk billed skin checks with
Dr. David Parsons
.
Social isolation and strict triaging including temperature checks are in place at Whole Medicine - so we can access high quality medicine and stay safe.

Author:
Dr Michelle Woolhouse
About: Dr Michelle Woolhouse, Whole Medicine founder and principal GP, and her team understand the challenges patients face because they have experienced it either as doctors or patients. The practice was founded in 2009 out of a strong desire to redefine whole person care, to include nutrition and environmental medicine, and integrating mind-body techniques. The practice gained a reputation that challenged the traditional way of delivering patient care. Whole Medicine has flourished to become the choice for an inspired Mornington Peninsula community.
Connect via:
LinkedIn