Women's health at Whole Medicine
Posted on 19 December 2017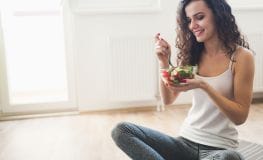 Looking after the health of women is vital for the overall wellbeing of our community.
Here's how Whole Medicine can help.
When it comes to the health of our Mornington Peninsula community, women are particularly important.
The reason being many women not only look after themselves, but they also provide much of the care and nurturing for their children, partner and ageing parents.
What's more, women support each other as friends and when they fall pregnant, meaning their health is reflected more widely in the community.
"It's the long-lasting affect women have on those around them that makes us passionate about supporting women to be well because, ultimately, we know this makes for more well people," explains Dr Michelle Woolhouse, Whole Medicine founder and principal GP.
It's also important that women take time out of their often-busy schedules to check on their own physical and mental health parameters, regardless of age.
To help females be proactive about screening, prevention and good health, here's a simple guide to women's health at Whole Medicine.
Physical Health
Hormonal balance
Women's hormones change over time and are affected by stresses, life patterns and even your thoughts. Hormonal balance helps mental, reproductive and physical health, which is why our doctors help women to better understand how to create balance for optimising overall wellbeing.
Breast health
Regular breast checks are just the beginning; breast health, lactation success, hormonal balance and managing the lumps and bumps that breasts can get are all part of what we do at Whole Medicine.
Family planning and fertility
Planning a family is an exciting and challenging time in our lives. But, for most of our fertile years, contraception is not only important for preventing unwanted pregnancies, but it also plays a significant role in your long-term health.
Pregnancy
Staying well during pregnancy is the goal of every woman. Regular check-ups with your family doctor to address your physical and mental health, as well as your nutrition, can help you to feel prepared for the next stages.
Menopause
The impact of the change in hormones experienced during menopause can affect your mental, emotional, physical and spiritual wellbeing. Having support and knowing some of the strategies you can use during this time can help make life easier.
Pap smears
Regular pap tests have been one of the most successful screening interventions in medicine. We encourage all women to have them regularly. We offer a reminder service to help you manage your important health interventions like this one.
Thyroid disease
Thyroid disease is on the rise due to increasing strain on our lifestyle, increases in toxin exposure, stress, diet and gut immunity issues. The thyroid gland is paramount for your vitality it underpins your energy levels, brain function and detoxification capacity. Thyroid disease can be well managed with an integrative approach.
Sexual health
Vaginal health, libido issues, infections and other sexual issues are important for any woman's overall health. At Whole Medicine, our family doctors take these matters seriously and are sensitive to your needs and concerns.
Mental Health
Health retreats
Often women need time away from their usual responsibilities to relax, recharge and refocus. That's why Whole Medicine is hosting a health retreat in February called Wise Radiant Me: A Wellness Weekend for Women. The retreat is about replenishing your body, mind and soul with healthy eating, meditation, yoga and insightful self-help techniques. "This is a chance to help women learn to ground themselves and develop practical tools to support long-term health," says Dr Woolhouse, who will co-facilitate the retreat with intuitive therapist Caroline Hales.
Work-Life Balance
Balancing work, life, family and personal time is often challenging for many women. This juggling act is impacting on some women's mental, emotional and physical wellbeing. Up-skilling and gaining support in managing this important aspect of our lives plays a big role in regaining or sustaining your best self.
Counselling
Women often feel stressed, and it feeds on itself until before you know it, you are experiencing negative mental, physically and emotional cycles. Having some time to reassess, reflect and develop more skills can help turn a negative cycle into a positive one.
Make some time for your health find out more about the Whole Medicine Health Retreat in February or sign up for The Big Health Check.