Time flies after baby arrives
Posted on 6 June 2018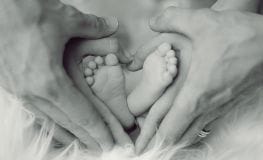 This article will appear in the Mornington Peninsula Magazine June 2018 Addition.

Time moves quickly after the arrival of your cherished baby, and as a new mum there's much to learn. What nappies to use? What signs to look for regarding over-tiredness? How to navigate the world of breastfeeding? It can be a confronting and challenging time albeit an exciting one.
The good news is there are lots of positive things you can do to optimise your baby's health and transition from a child-free adult to a healthy and capable Mum. That's where Whole Medicine can help.
Modern research shows that by looking after the gut biome of small babies and toddlers, you can help children optimise their immunity, support allergy tendencies, lower lifetime risk of some chronic diseases and even aid intelligence. A Whole Medicine six-week baby check includes heart, vision, tummy and hip health assessments, plus offers immunisation schedule navigation, optimising feeding support and arrangement of any necessary specialist follow-ups. It is also an important time for mums to have a check-up and make sure they're on track after giving birth. Issues such as post-partum health, infection, breast care, mental health and sleep are all assessed.
New mothers require even more nutrients during breastfeeding than during pregnancy. Whole Medicine offers you the opportunity to check on common nutrient deficiencies and support you through this period because personalised and researched supplementation may be important for you depending on your dietary needs, family history and lifestyle factors.
The caring doctors at Whole Medicine take great pride in offering you this vital six-week check-up service to ensure your and your baby's health are optimised during this exciting but vulnerable time of life. They also welcome new patients and families.