Three things you can do for yourself during Women's Health Week
Posted on 6 September 2018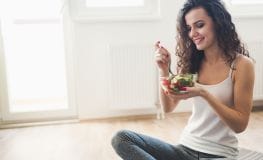 Whole Medicine puts women's wellbeing in the spotlight
When women have family, friends and colleagues depending on them, it can be difficult to find time for yourself.
To help, Whole Medicine urges Mornington Peninsula women to put themselves first during Women's Health Week from 3 7 September.
"This is the perfect time to follow up on any overdue health checks such as cervical cancer screenings, skin checks, your breast health, diabetes tests, emotional support, bowel cancer screenings, bone mass density scans or blood pressure checks," she says.
"Remember, in order to look after others, sometimes we just have to put our own health priorities first!"
Here are three more ways to focus on your wellbeing this week
1. SHELVE IT
Try to stamp out at least one unhealthy habit such as smoking, sugar, skipping breakfast, being overly sedentary, drinking too much alcohol, excessive worry or not getting enough sleep.
2. MOVE IT
Finding time to exercise can be difficult when family, work and other commitments are mounting up, but it's key to long-term health and prevention of disease. You can always break down the recommended 30 minutes of daily exercise into three 10 minute bursts of moderate activity.
3. FEEL IT
Taking some time out to look after your emotional wellbeing is vital for your overall health. Give yourself permission to do something just for you read a book, practice yoga or learn to meditate, go for a beach walk, meet up with friends whatever makes you feel good.
Why not book an appointment to see one of the integrative Whole Medicine GP's and take the next step towards a holistic approach to your well-being. Contact our friendly reception team on 03 5986 4229.
Click here for more information on Women's Health Week.
Medicare Rebates apply to all services.