Posted in Skin Cancer
Posted by Dr David Parsons on 11 February 2021
"Honey, I Shrunk the Kids! " (1989) - A Metaphor for Microscopy in Skin Cancer Diagnosis
My kids watched this video dozens of times when they were young. The premise was that Dad wanted to invent a machine that would miniaturise objects to further scientific study. He was working on it in the attic but his kids and their friends accidentally made it work --- they were reduced to the size of a pin head. All of a sudden common household and garden features became a fearful world of dangers and monsters.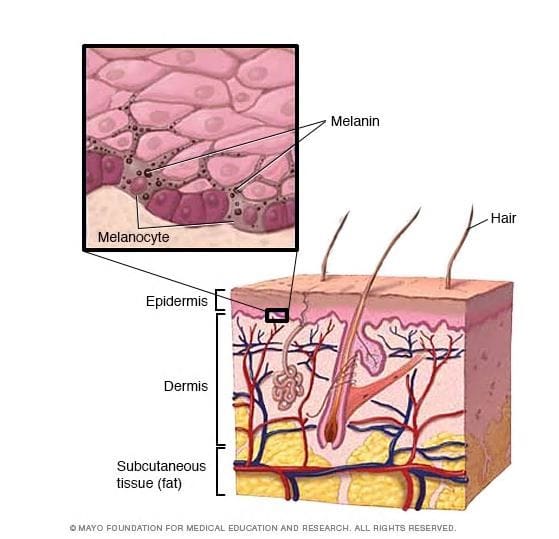 This story is a helpful metaphor for explaining how skin cancer diagnosis works using a hand-held microscope called a Dermatoscope. This device magnifies the skin structures more than 20 times. But it also has a special trickif you shine a bright light on skin the light is reflected back at you and you just see a shiny surface layer of keratin. So the Dermatoscope has a polarising filter in it to sort out the reflection and let you look at the "three storey house" of the superficial skin layers that we are looking into.
We have to imagine ourselves miniaturised and exploring the "three storey house" for signs of the "monsters" of skin cancer. The three main types of skin cancer we commonly find are:
Basal Cell Carcinoma (BCC)
Squamous Cell Carcinoma (SCC)
Melanoma
BCC and melanoma arise in the ground floor of the housecalled the basement membrane of the skin. But by the time the cancer is big enough to see through the Dermatoscope, the cancer cells have started to impact both the basement of the house, called the dermis in the skin, and the upper storey, or epidermis.SCC arises in the epidermis but quickly involves all three floors.
Through the Dermatoscope the doctor receives an enormous amount of information aboutwhat is going oninthethree storeys of thehouse. Interpreting this information takes dedicated training and experience. One Australian skin cancer expert likened it to deciding whether we were looking at "pussycats or tigers"tigers being the "monsters" of skin cancer.
This new field of scientific inquiry has taken off in the last 30 years. Because of our high skin cancer rates, Australia has been one of the leading countries in the world to study and teach it. Where skin cancer rates are highest in the communitysoutheast Queensland and northern NSW--- almost every GP has learnt this skill, and they now have the lowest death rates for skin cancer for the whole country.
So until you have your skin spots checked by a doctor with a hand-held Dermatoscope, you can't be sure you haven't a "tiger" hiding somewhere on your skin.
Need your skin checked? Call 5986 4229 or Book Online.