Do you think it might be your hormones?
Posted on 1 August 2018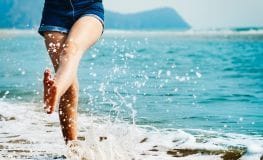 Hormones are really very important to the health of everything organ and system in the human body. So what are they and what do they do? Hormones are quite simply chemical messengers, that transfer information from place to place, think "Australia Post".
Hormones are responsible for regulating our sleep, our sexual functions, our reproductive cycles, our sugars, our fats and our energy systems. Some examples include insulin, thyroid hormone, oestrogen and melatonin.
We even have hormones that regulate our blood pressure, our kidney function, our mineral levels, our inflammation levels and our emotions.
So how do we know if hormones are an issue?
Because hormones are designed to communicate certain unique messages, when they don't function well, the patterns of symptoms are similar. Ie when your hormones are out of balance, the symptoms you feel during the pre-menstrual times, ie irritability, sore breasts, fluid retention, chocolate cravings, headaches etc are akin to deficiencies in progesterone and possibly excesses in oestrogen. Another example is the thyroid gland, which produces hormones that regulate how much energy we have for our metabolism. If you are suffering from constipation, fatigue, dry skin, poor sleep, easy weight gain and lowered mood, this may indicate an issue with your thyroid gland.
So how do I know?
Discuss the patterns of your symptoms with your GP, certain tests, either blood, urine or saliva can indicate if you have an issue.
So what can be done?
The good news is that hormones usually get upset due to poor lifestyle choices, like too much sugar, alcohol, caffeine, stress, lack of sleep, and also in the presence of abnormal nutrient levels. They may also be out of balance in the case, where your immune system and inflammation levels are too high, which can also upset the balance.
If you would like to find out more, or feel like you need to spend some time exploring whether your hormones may be at play in your current health issues. Why not book an appointment to see one of the integrative Whole Medicine GP's and take the next step towards a holistic approach to your well-being.