What is Shared Obstetric Care?
Posted by Dr Michelle Woolhouse on 23 April 2020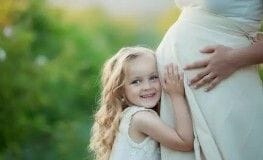 Many people ask us this. Shared care is when pregnant women chose to share their ante-natal care between an experienced GP and their chosen hospital. The benefits of using GP lead shared care is the opportunity to develop a long-lasting and warm relationship with a GP that takes you beyond the pregnancy into breastfeeding, postpartum care and not to mention making sure the baby's health is well looked after too and possibly even the Dad!
Dr Preveena Nair is a registered shared care GP associated with Frankston Obstetrics. Recently she had her second baby and is passionate about sharing the journey with her patients. She is known for her warmth and compassion and will support you through all of the twists and turns needed for a healthy and vibrant pregnancy journey.
There is no need to drive to un-necessary hospital visits, when you can receive some of your care in the quiet and safe practice of Whole Medicine.

For you safety and care: social distancing, including temperature checks, cleaning and triaging are all in operation at Whole Medicine during the COVID-19 pandemic.

Author:
Dr Michelle Woolhouse
About: Dr Michelle Woolhouse, Whole Medicine founder and principal GP, and her team understand the challenges patients face because they have experienced it either as doctors or patients. The practice was founded in 2009 out of a strong desire to redefine whole person care, to include nutrition and environmental medicine, and integrating mind-body techniques. The practice gained a reputation that challenged the traditional way of delivering patient care. Whole Medicine has flourished to become the choice for an inspired Mornington Peninsula community.
Connect via:
LinkedIn