Dr Ana-Louise Martin Consultant Psychiatrist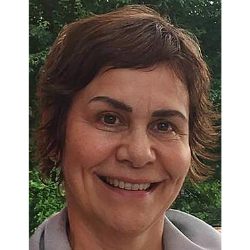 Dr Ana-Louise Martin
Consultant Psychiatrist
FRANZCP, Dip OccMed, Dip Paeds, MBChB, BA
The team at Whole Medicine would like to welcome Dr Ana-Louise Martin to our very special medical team. Dr Ana-Louise is a highly regarded integrative psychiatrist, she is a New Zealander by birth and has worked in psychiatry in the Australian public mental health service since 2004. She currently works as a telehealth psychiatrist for the Royal Flying Doctor Service and "is excited to be joining Whole Medicine to provide mental health assessments and support to clients living on the Mornington Peninsula" she says.
Ana-Louise believes in a recovery-centred, holistic approach in her work with clients that enables joint decision making on treatment planning. She has a special interest in Lifestyle Medicine and Nutritional Psychiatry and enjoys working with clients to empower them to feel a sense of control over their health and wellbeing.
She is available for consultations on Tuesdays and Fridays.