Positivity in the time of COVID-19
Posted by Dr Michelle Woolhouse on 27 April 2020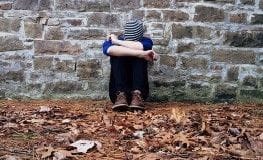 3 million Australians are living with anxiety or depression
And this number is probably growing by the second. We are living in the most uncertain times in living history and this is bringing up uncomfortable feelings for many in our community. It is well known that excessive stress negatively impacts our immunity; this is yet another reason for us to embrace effective stress management skills.
There has never been a better time to explore our vulnerabilities, our uncomfortable emotions and the courage that comes from being supported.
Learn new skills.
Develop new ways to cope, and support ourselves.
Develop long term strategies for optimal mental health.
Increase our self-esteem and self-compassion.
Improve our productivity.
Learn relaxation skills.
To support people and to help those affected harshly by this pandemic, Dr. Michelle Woolhouse is conducting a 6-week online group consultation relating to anxiety management.
Thorough exploration of the scientifically validated whole person approach to anxiety management.
7.5 hours of contact at a regular time each week.
Maximum of 10 people only per course.
Cutting-edge science and insight on the areas of the mindfulness, the body-brain, and self-compassion.
Practical tools such as breathing exercises, and other mindfulness-based experiences.
Experiential exercises including guided awareness practices such as body awareness and other awareness-based skills.
Receive a recording of the guided meditations done throughout the course.
Next Course:
Wednesday 9am -10.15am
May 6th - June 10th
Via Zoom meetings
Only 10 spots available
You will be sent a zoom link, please arrive about 5 minutes before starting
Please note that there is no out of pocket fee for this program. To book please call reception on 03 5986-4229

Author:
Dr Michelle Woolhouse
About: Dr Michelle Woolhouse, Whole Medicine founder and principal GP, and her team understand the challenges patients face because they have experienced it either as doctors or patients. The practice was founded in 2009 out of a strong desire to redefine whole person care, to include nutrition and environmental medicine, and integrating mind-body techniques. The practice gained a reputation that challenged the traditional way of delivering patient care. Whole Medicine has flourished to become the choice for an inspired Mornington Peninsula community.
Connect via:
LinkedIn