Access Consciousness
Posted by Dr Michelle Woolhouse on 16 August 2020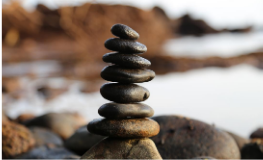 Cost: $100 per hour, $150 per 90 minutes
These sessions, designed by Dr Cooper aim to help you find new pathways to health and wellness.
Would you like new possibilities of living that are greater than you could have imagined?
Would you like more ease, joy and glory in your body and your life?
Do you feel stuck and have no idea how to get around the stuckness?
What are health and disease for you and could they be something else other than what you have defined them as?
What if you always had a choice no matter what?
What if you were the composer of your reality?
What if you were willing to see the gift of you and everything in your life?
Dr Cooper
is a GP who has worked with bodies and health for over twenty years with a variety of different approaches, including conventional medicine, hypnotherapy, NLP, rebirthing, kinesiology, nutritional therapy, functional medicine and combined this with intuitive healing techniques such as Theta Healing. And now she has immersed herself in the world of Access Consciousness and Access Bars, finding this to be the most direct, no-nonsense and easy route she has found for people to connect with their knowledge and what the body requires. She has found this to be the fastest route to self-empowerment.
The underlying motto of Access Consciousness is "Empowering you to know that you know."
These "Symphony of Possibility" Sessions are about energetic empowerment.
If this sparks an interest, all which is required is to come to a session with something you want to change and a curiosity to try something different.
Each session lasts 60-90 minutes and begins with a short dialogue to become clear what you are asking for and what we are creating together.
For more information about SOP, this is a link to its creator Dr Dain Heer.
https://drdainheer.com/what-is-the-symphony

Author:
Dr Michelle Woolhouse
About: Dr Michelle Woolhouse, Whole Medicine founder and principal GP, and her team understand the challenges patients face because they have experienced it either as doctors or patients. The practice was founded in 2009 out of a strong desire to redefine whole person care, to include nutrition and environmental medicine, and integrating mind-body techniques. The practice gained a reputation that challenged the traditional way of delivering patient care. Whole Medicine has flourished to become the choice for an inspired Mornington Peninsula community.
Connect via:
LinkedIn