The New GP Team At Whole Medicine Rosebud
Posted by Dr Margaret Evers on 7 April 2022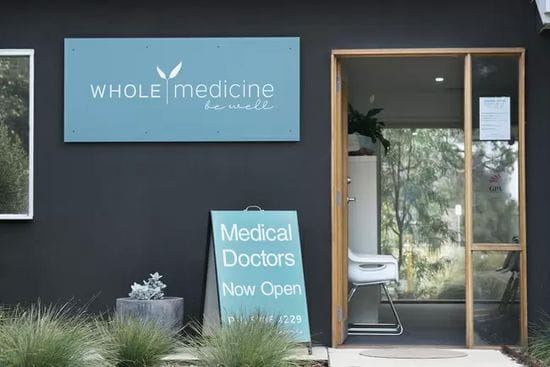 We are lead by Dr Margaret Evers, principal GP and new practice owner. Dr Margaret is locally trained and has been a GP for more than 15 years. Margaret is your classic family GP that has seen it all. Highly experienced across all elements of family medicine, she truly cares and works hard for her patients. See her detailed profile here . She has a growing knowledge of integrative and lifestyle medicine, but refers specialist integrative matters to Dr Marina Macpherson.
Dr Marina is a GP that is an integrative medicine specialist. Her special interests within integrative medicine are women's health, menopause and menstrual disorders, thyroid health, gut health, heart disease, diabetes, metabolic disease, health and weight optimisation, chronic disease prevention, and children's health. For more information see Dr Marina's profile.
Dr Louise Hui is new to our practice, works in the field of integrative medicine, and also has a long background as a family GP. She came to us through an international search and has just arrived in the country. She has bought locally, and plans to work at Whole Medicine in the long term. Dr Louise has a post graduate qualification in integrative medicine and seeks to develop this interest further at Whole Medicine. She has recently taken an interest in the treatment of Long Covid. More information on Dr Louise can be found here.
Dr Dina Elhelawani is another highly experienced allrounder with a specialisation in women's health and paediatrics. Dina has been with us for six months, is very popular and already has an active following.
Dr Faran Rizvi will join us shortly from the UK with his young family. He has interests in lifestyle medicine, men's health, paediatrics, musculoskeletal system (including administering joint injections) and aesthetic medicine (Botox).
Dr Roy Othman is our resident skin specialist. Using our Derm Engine full body skin analysis software he maps and analyses our patient's skin for issues that need monitoring or removal. Dr Roy can also perform minor surgery to remove many of the skin blemishes that need removal.

Author:
Dr Margaret Evers
About: Dr Margaret is locally trained and has been a GP for more than 15 years. Margaret is your classic family GP that has seen it all. She has a growing knowledge of integrative and lifestyle medicine